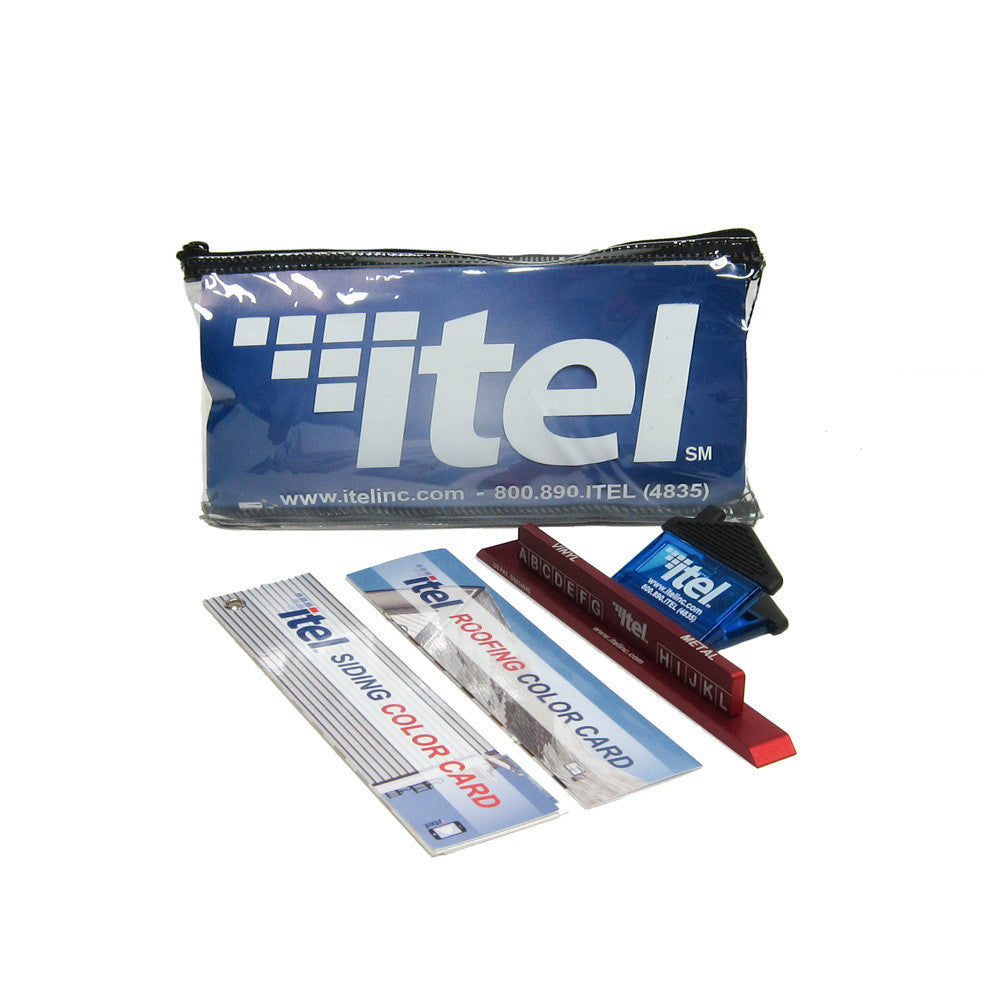 Mobile Toolkit for Siding and Roofing
$ 42.00
The ITEL Mobile Siding and Roofing kit helps you test siding and roofing on-site with the ITEL Now app. With the kit and the app, you can receive an accurate replacement price or product match from the ITEL lab in just 30 minutes!

To use the kit, you'll need to have the ITEL Now app installed on your iOS or Android smart device (not included) and an ITEL app account. You can find out more about the app at this link or call ITEL Customer Service at 800-890-4835. You can register for your app account at register.itelinc.com.
The Siding and Roofing kit includes:
Carrying Case
Siding Color Card
Itel Siding Gauge
Siding Clip & Magnet
Roofing Color Card
Note: You'll also need a tape measure and Haag Shingle Gauge™ when testing siding or roofing; these items are not included.
Homeowners: This kit and the ITEL Now app are designed to be used by adjusters, contractors, mitigation technicians, and other industry professionals that routinely work with property claims. If you would like to submit your flooring for analysis, please go to the Homeowner page on the ITEL site.
Related products